Back to events
​Is diversity the key to a brighter future in tech?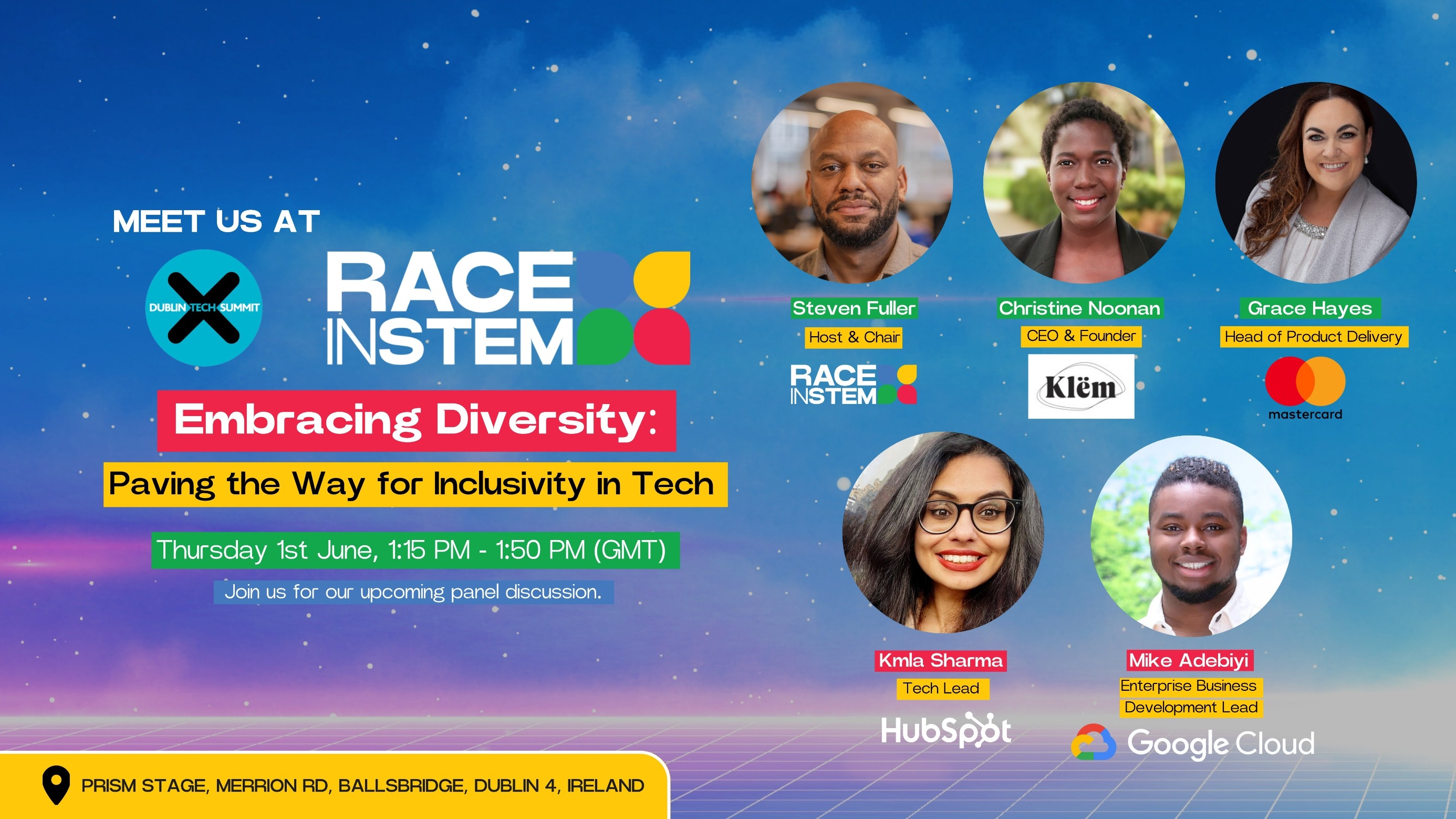 ​
Exciting news - join Race in STEM (part of BioTalent) on 1st June, where we'll be hosting a panel of insights and answers at the incredible Dublin Tech Summit, Europe's fastest-growing tech festival. Technology permeates almost every aspect of modern life. It serves the needs of a diverse population, but how effective can it be if it's not designed for difference?
​
While diverse teams yield better outcomes, representation in the tech workforce remains woefully unbalanced. 20,000 Black women are missing from the IT industry, (BCS & Coding Black Females), the gender wage gap is 16% (Women in Tech), and just 2.6% of boardroom-level positions are occupied by ethnic minorities (techUK).
​
Join us as we discuss:
🚀 Tech's responsibility in shaping the future of diverse workplaces
🌎 Sustainable progress in the diversity space
✨ How Diversity, Equity, Inclusion, and Belonging drives innovation
📲 The role of identity in the tech industry
💬 The perception of tech jobs as a barrier to entry
🤩 Inspiration for the next generation of tech workers
​
As the landscape transforms, our reliance on tech will only grow stronger. To build a healthy and equitable future, the unique experiences of a diverse humanity must be accounted for. Representation, action, and advocacy can make a difference. What can you do to help? Come along to our event and find out first-hand.
​
Our panel will include:
Steve Fuller - Host & Chair @ Race in STEM

Christine Noonan - Founder & CEO @ Klem

Klma Sharma - Tech Lead @ Hubspot

Mike Adebiyi - Enterprise Business Development Lead @ Google Cloud

Grace Hayes - Head of Product Delivery @ Mastercard