Back to Blogs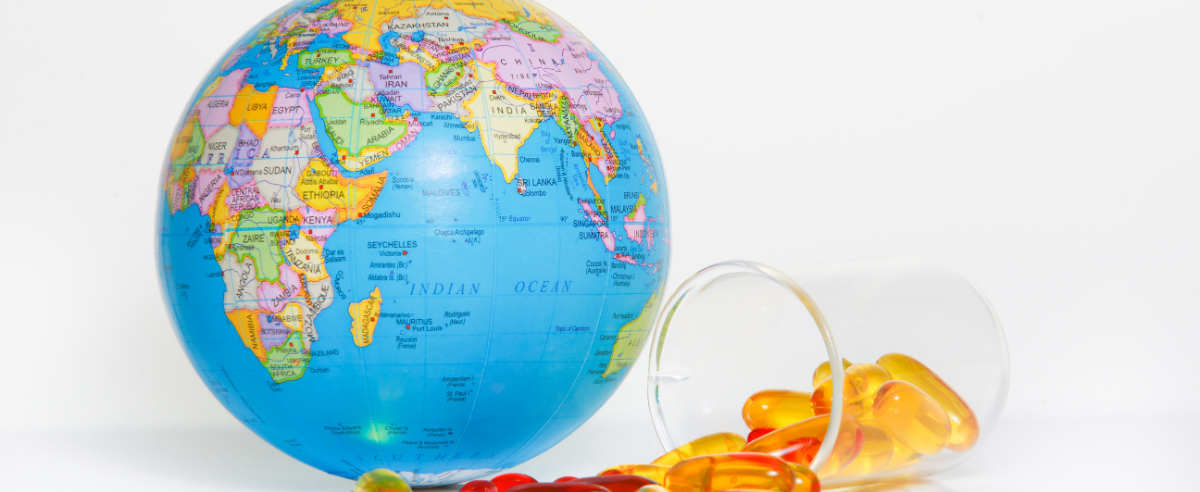 What Does it Take to be a Leader in Pharma?
​Pharma stands on a precipice, surrounded by the winds of change, economic uncertainty, and near-miraculous new technological advancements. The industry can remain resilient, even as its global supply chains sprawl outwards with ever increasingly complexity, provided leadership can leverage the changing times.
Data from Statista puts the value of the pharmaceutical industry at $1.42 trillion, up from $390 billion in just 10 years. A spike in 2021can be largely attributed the development of the COVID vaccine, but it's a spike that represents a host of other growing external challenges.
An ageing population, a large demand for versatile talent, transformative regulations, and the growing rate of inflation (to name a few) are challenges that must be addressed, and it represents an opportunity for significant positive change. That said, what kind of skillset does the modern leader in pharma need to have to navigate the road ahead?
A Strong Conflict Management Ability
The pharmaceutical industry is famed for its collaboration. With any increasingly globalised supply chain and complex list of interconnected departments, conflict is bound to arise. New leaders, whether they're a chief medical officer or a freshly appointed QA line manager, will likely find success through their ability to manage conflict.
From pharmacy managers to the CEOs of multinational drug manufacturing organisations, workplace conflict doesn't look the same for everyone, but it does require some fundamentals:
1. Empathy
2. Active listening
3. Resilience
4. Transparency
5. Integrity
There's usually a (very) long list of hard skills required to secure a leadership position in the intricate world of the life sciences, a list that interpersonal skills are often mysteriously absent from.
Always Adaptable, Always Innovative
The ability to solve complex problems under pressure is a defining trait of a good leader, especially when the stakes are as high as they are in pharma. A rapidly transforming landscape gives way to opportunity and immense challenges – learning how to face these intricate challenge with a flexible mindset and a never-ending wealth of innovative ideas is no mean feat.
How exactly does this work? It starts with the ability to understand the needs of the people you're leading. Encouraging the diversity of thought that your team brings to the table can encourage innovation, provided everyone is given the opportunity to do so. Creating an inclusive environment in which people feel as though can belong is the catalyst for great change, both internally and externally.
Large-Scale Project Management Skills
It doesn't get too larger a scale than managing projects in the pharmaceutical industry. Experience of delivering end-to-end projects in time and in budget will be exceptionally useful in the pursuit of a senior leadership position.
There is always a project around the corner in pharma, one that's often being worked on by hundreds, if not thousands of employees at any given time. Combine this with a host of other similar projects, and the situation can quickly get overwhelming.
Some of the top traits that can help out in this area include:
1. The ability to delegate
2. Outcome-focussed
3. Emotional-intelligence
4. Dependability
5. An Inclusive Mindset
Finding Your Calling as a Leader in the Life Sciences
If you're interested in taking the leap to the senior level, or perhaps your hoping to hire a new leader of your own, then the team at BioTalent are here to help. We offer diversity-led, knowledge-based staffing solutions for the life sciences, and we've helped leaders in the space thrive at companies all over the world.
If you have any questions about our methodology, our people, or our processes, please get in touch with us today.